Software development services
Cloneder customisation
Speed of Implementation
Having developed the product we are able to quickly and cost effectively setup new projects and implement your required customisations.
Custom solutions
Whether you need support to assist in releasing your initial version, or a fully managed solution, we can provide the level of service you need.
Discount rates
Cloneder licensees receive a discount on our standard development rates.
---
Custom software development
Full stack development
We can deliver solutions across the whole stack from back-end services, web applications and mobile apps.
Google Cloud Solutions
Architectural consulting and implementation services on the Google Cloud Platform.
Our Technologies
We are experienced with Java, Spring, Parse, Ionic, Angular 1&2 and Node.js
---
Testimonials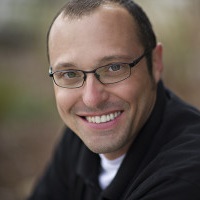 We came up with an idea for an app but we thought it would be too expensive for us to develop with the available budget we had. We then found the Cloneder template and got in touch with AppOrchestra to help implement it and were pleased how cost effectively and quickly we were able to launch app.
Gerard Edwards
Previous
Next
---
Service pricing
Currently we only provide time based pricing using the Scrum software methodology. We can discuss whether you budget is reasonable for the amount of work required.
Senior Software Architect
Custom development
AUD$150/hr
Cloneder customisation
AUD$120/hr
Software Engineer
Custom development
AUD$350/day
Cloneder customisation
AUD$300/day
---